Best Hiking Sandals 2020: Hiking sandals are designed to give you extra comfort just like your hiking boots. They have become very popular for various outings like hiking, beach holidays and trekking. It was liked by a lot of people and is widely used in summers. However, these are not suitable for mountain climbing or any other difficult activity. These sandals give you reasonable support and protection for you. Best Hiking sandals are a wonderful option for mild and tropical climates. It is the best for one-day trips or campsite outing.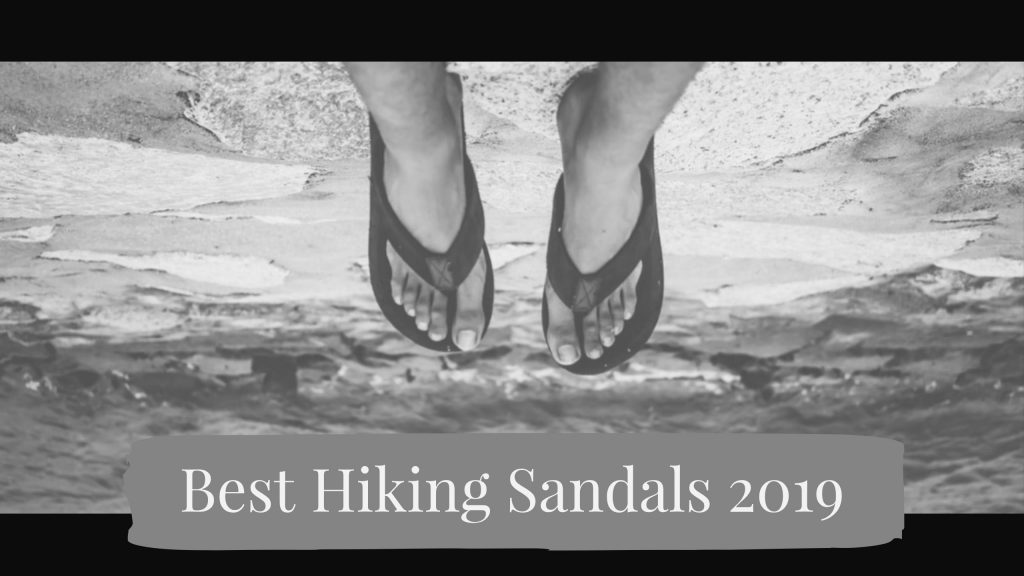 Top 10 Best Hiking Sandals of 2020 : Don't Miss Them
Getting the best hiking sandals needs a little bit of research. You need to look for a number of features to give you ultimate comfort. These hiking sandals are available from 30 USD to 60 USD. You can get extra features with every extra penny you spend. Also, these are very affordable when compared to buying hiking boots. So you can enjoy hiking even in wet climates with these sandals. Some have good flexibility and support. Some hiking sandals give you a good protection for your entire foot and some are waterproof. So it is vital to understand the requirements before you buy one.
Here are the top 10 best hiking sandals available in the market right now along with the reviews and buying guide.
#1 CAMEL CROWN Men's Waterproof Hiking Sandals
The first thing about the Camel Crown hiking sandals is that it has a hook and loop closure. With this, you can easily adjust the tightness of the footwear according to your size and comfort. The closer loop is made of cord lace and the adjustable hook with it makes the design highly practical and simple.
The material is waterproof which gives you the option to use it on any terrain, maybe land or water. It dries very quickly so that your sandal stays clean all day. With one wash you can remove all the dirt and dust. You need not to worry about the safety of your foot because these sandals have durable toe protection. It keeps you comfortable and secure throughout your journey.
Additionally, these hiking sandals have a double anti-slip technology. There is a layer of non-slip massage texture on the insole. This protects you from slipping against water or sweat. The outer sole is made of professional hiking sole for ultimate protection and for slip control. The top part of these hiking sandals comes with an open strapping system for good ventilation and airflow in dry climates. Overall it is a wonderful choice for men and also for women.
This Camel Crown hiking sandals are the best for outdoors. They look similar to a shoe and also have easy adjustment features for altering the tightness. Simply it is perfect for men who love all outdoor activities.
#2 Asifn Athletic Slides Sandals Sports Men's Summer Beach Leather Hiking Closed Toe Anti Collision Travel
This Asifn hiking sandals are ideal for any occasion like picnics, parties, tours, beach days and more. The best part is that it can be used as an everyday sandal too as it gives you good traction as you walk. The sole is made of rubber which can keep you protected all day.
It is built using Italian technology for pure handmade shoes which include custom ribbon sewing and high-end technology needle-line for sewing. This makes the design very attractive and appealing. This is a convenient model that can be adjusted easily for daily usage. The material is soft leather which is also tough and strong.
You also get a rubber toe protection which can resist your foot from shock force. It can also protect you against hard or sharp objects while walking.
This product is perfect for people who are looking for a very comfortable outdoor wear. It is made of good quality leather on the outside and has a fabric lining on the inside which makes the pair of hiking sandals very versatile.
#3 Men and Women's Sports Sandals Trail Athletic Outdoor Water Shoes Toecap Close Toe Hiking Sandals
This hiking-cum-sport sandal from Modeling is made of superior quality micro-fiber on the top. This makes the sandals breathable. The inner lining is made up of a skin-friendly material which keeps your feet cool and dry. These sandals are perfect for a summer day outing. You can also use it in areas having water as this has got a non-slippery coating, the shape of the shoe also removes all water and dirt away from your feet. It has got grooves that are designed to give you comfort while walking. There is no need to worry about small and sharp objects harming your foot as this has got superior toe protection. This also prevents sudden impacts created when you go out for hiking.
The two bright and color matching design makes these sandals modern and wonderful. The collision concept also keeps you protected in every exploration.
These Modeling hiking sandals are suitable for men and women of all ages. Also, it can be amazing for short distance travels, hiking and fishing. This a wonderful choice for couples who wish to get similar kind of sandals.
#4 HOBIBEAR Men Outdoor Hiking Sandals
The Hobibear sandals come in a variety of colors that are made of synthetic material. The sole is also made of synthetic material which gives super tread for any surface. This has good breathability and keeps your toe protected all day. They also give you a good grip on water or slippery surfaces. They are designed with bungee laces along with adjustable hooks and loops to alter the size according to your comfort.
If you are looking for an aggressive tread, then these sandals are the best one for you. The arch support in these sandals makes it ideal for all outdoor walking activities.
#5 CAMEL Sport Sandals for Men Strap Athletic Shoes Waterproof Hiking Sandals
The Camel hiking sandals are made of polyester which makes it waterproof. It is suitable for all kinds of water and land activities. The upper side is made of good quality fabric and the soles are made of RB+MC combined material. It is perfect for summer as this is 72% lightweight than other sandals. These sandals have good arch support to give ultimate flexibility for walking. The good sole traction protects you from all off-road situations. There are three different adjustable hook and loop straps for comfort. This can give you the best fitting even if you choose a larger size.
This hiking sandal from Camel is exclusively created for summers. They are a wonderful alternative for regular flip-flops and can be used for walking, cycling, swimming or on beaches.
#6 GRITION Women Hiking Sandals
These imported Grition hiking sandals are perfect for everyday use and outdoor trips. These are made of rubber and phylon sole which gives great comfort and flexibility. It also gives you a good amount of traction and durability. They also fit your feet well unlike many hiking sandals.
It is recommended to buy 2 sizes larger than your actual size for the ultimate comfort. The webbing given on the top is water resistant and dry very quickly after it is wet. This lightweight design has an easy on and off-hook for the heel strap. You can adjust them easily too. The footbed is highly comfortable and is liked by many.
These Grition hiking sandals are the best choice for women looking for a lightweight yet durable pair of sandals. These are just amazing for a long journey or a long walk.
#7 Viakix Hiking Sandals for Women
The best part about these sandals is that they have a lot of extra room for large sized feet. Usually, many sandals for women lack this feature but this unlike all of them. You get full protection for your heel and toe with these sandals and these are handmade too. These are extremely lightweight and can be carried anywhere on a trip or camping. These are durable and long lasting as they use only high-quality materials. These sandals also have good traction capacity and protect your toes and feet completely.
If you are worried about having a swelling foot while you are on a vacation, then these sandals are the best option for you. They can give you complete comfort throughout the day without harming your foot.
#8 Plaka Women's Hiking Sandals Explore
These are more like regular sandals but are ideal for vacation or sports too. You can get great comfort and performance every time you wear them for walking or for outdoor activity. The top is handmade with high-quality nylon fiber.
It is super soft that it doesn't allow any blisters as you walk. You can run on beaches or go for kayaking without any restriction as these sandals are waterproof too.
The lovely handmade design by Plaka cannot be just missed. It is ideal for outdoor activities and gives ultimate comfort while walking. These are perfect vacation sandals for every woman
#9 Xero Shoes Z-Trek - Women's Minimalist Barefoot-Inspired Sports Sandal - Hiking, Trail, Running, Walking
These Xero hiking sandals are created to be extremely lightweight and are high performing. It is made of FeelTrue rubber sole that is durable and long lasting. It gives a barefoot design and is only 5.5mm thick. You even roll these up and store them in your pockets while traveling. There is a Zero drop non-elevated heel for giving your feet a natural look.
Additionally, it is using a water-resistant and a quickly drying material. With the help of which, you can get a good grip and traction ability. You can even wear them for long marathons and still feel safe in these sandals.
This is just the perfect design for women who love lightweight designs. It is a combination of a sports sandal that is accomplished with a minimalist design. It gives all the comfort along with the feel of an athletic sandal. It is ideal for both casual wear and outdoors.
#10 KIIU Mens Closed Toe Sandals Sports Hiking Sandal
The KIIU hiking sandals are designed to give precision and reduce unnecessary pain due to long walking hours. The outer sole is made of durable PU material that is both non-slippery and cushioning. This helps in reducing foot fatigue. The material on the upper side uses a soft mesh that allows breathability. So that it keeps your foot cool and dry always. The upper mesh also contributes to the light weight of the hiking sandal. The lining easily absorbs sweat and moisture making it waterproof. It also gets dried quickly.
This design is a perfect blend of sandals and sneakers making it opt for everyday use too. Otherwise, you can very well use this for cycling, walking, running and all types of outdoor activities. This shoe has got exceptional toe protection also. While the rubber sole safeguards your feet the toe protection absorbs all the impact. This keeps you safe all day.
There is a durable elastic band and strap on the heel for easy removing and wearing. The all-in-one sandal used for walking, casual wear and for sports. It is a complete hiking sandal which is well made and very comfortable for men and women.
Best Hiking Sandals 2020 Buying Guide (Things to Consider)
The list of best hiking sandals given here can help you find a good shoe for your necessity. This will also help you know about the different aspects to look in an ideal hiking sandal. If you are thinking about choosing the best one that fits you well, then this will really help you.
Why Do We Need Best Hiking Sandals in 2020
Hiking sandals are an amazing option for weekend hiking, beach holidays, family outings and campsites. They are very flexible and give you better support for walking. They can keep your foot safe and protect from dirt, dust or water.
Hiking sandals have an ergonomic design that has an arch-like curve. Most of them have this feature that can give your foot maximum support. They can give you enough speed while walking or even running. This is an advantage that you can experience with every use.
Hiking sandals are very flexible when compared to hiking boots. You can even bend them completely; carry them during travels with ease. These are less heavy than many shoes or boots. Also, you get a lot of models with hiking sandals.
Hiking sandals are very affordable when compared to hiking boots. You get substantial benefits with these sandals. This is the best choice for small camps and then you can put them for regular use too. Thus they are wonderful for both outdoor and everyday use. The starting price for hiking sandals is 30 USD.
Who Should Use Hiking Sandals in 2020
Hiking sandals are meant for both men and women. There are different models and designs for men and women. Some can be used by both too. These are very useful for outdoors and adventurous activities.
There are two types of hiking sandals based on the protection it gives. One is the toe closed model and the other is open toe-model. We have already discussed about the protection it gives. But it is always better to get a closed model as it can give protection always. An open model can be used for very hot temperatures. The best part about hiking sandals is that they don't occupy a lot of space. They can be carried at anytime and anywhere without constrains.
However, these are not advisable to be worn when you are carrying a heavy backpack. This is because there is more pressure on your soles. When this happens, it may make your foot painful and sometimes causes ankle injuries too.
Don't forget to check out our article on some of the best bushcraft knives which will help you to survive in your next adventurous trip with ease.
Best Hiking Sandals 2020 FAQs (Frequently Asked Questions)
Q1: Which one we should prefer, open toe or closed toe sandals?
Ans: Safety counts first. For an experienced hiker it doesn't matter whether the sandal has an open or closed design for toes. In general we recommend purchasing a closed toe pair because people having not so experiences about the terrain to be hiked may face a lot of trips during hiking. If you are going to hike on a known terrain then openings of the toes isn't an issue.
Q2: Which one we should go with- Lace tightening system or Velcro?
Ans: We prefer lace tightening system over Velcro because during hiking, Velcro may fail or may come out. It may result a lost grip on the sandals and accident may occur without any carelessness of the hiker. So stay away from any hiking sandal having Velcro attachment specially used for the fit purpose.
Q3: Can we pair up socks and sandals for chilly weather?
Ans: Friction functions at two layers. The first one is between our feet and midsole and another is between sole of the sandals and surface we are hiking on. Wearing a pair of socks may reduce the first one. It entirely depends on the terrain you are choosing. Avoid wearing socks and sandals on the slippery surfaces.
Q4: Is Sandal a replacement for hiking boot?
Ans: Boot never replaces sandal and vice versa. Both the products are different and serve different purpose. So Sandal has never been a complete replacement of boot. Don't get confused.
Q5: Repair issue- which one is easy to repair?
Ans: It's a known fact that repairing a sandal is easier than boot because using home kits anyone having knowledge about repairing can repair a pair of sandal without much effort. So using polyester threads and a hard needle we can easily repair a sandal.
Final Verdict
There are several brands for hiking sandals while some are exclusive for men and women too. You can choose from a variety of models, colors, designs, and features. So getting one pair of durable and supportive hiking sandals can be difficult. That is why you need to decide about the kind of terrain or climate that you will be exposed to. This can help you understand your requirement to buy a good pair of sandals. The budget is also something that you need to focus on. You can easily select one when your budget and requirements are clear. Once you have evaluated all your needs, you will definitely find it easy. 
Enjoy all the amazing features of the best hiking sandals 2020 by wearing them wherever necessary. You will surely love the feel and excitement it gives you on every trip.